The TGMi 750 waste compactor has been developed to meet the needs of almost every application, from small hotels and restaurants to large schools, hospitals, shops, factoriesand ships.
Each unit is manufactured from stainless steel, making it quick and easy to clean.
They incorporate proven electro-hydraulic technology to ensure that waste is compacted in seconds.
High quality Made in Holland.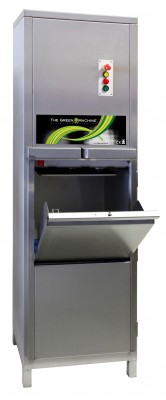 Specificaties & downloads
tgmi 750 compactor manual